"Anyone can be seen as a true leader, when perceived as one" - Colonel Tyler Wellington to the EITC Third Division First Platoon aboard the HMS Poseidon (First Battle of the English Channel, Invasion of Ireland, 1745)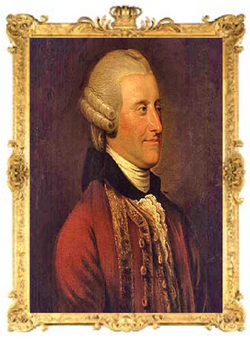 Governor-General The Honourable Sir Tyler Wellington, MP, KB, KG, PC is a British diplomat, politician, and former soldier that serves as the Governor-General and vice-regal Representative of His Majesty to the African Provinces of the Kingdom of Great Britain & Ireland. Born in 1701 to Lieutenant-Colonel Sir Anthony Wellington, Tyler was made Duke of Manchester after his uncle, the Earl of Manchester, passed with no closer kin. Wellington currently travels between Freetown and London, fufilling his Governorship. 
Biography 
Edit
MORE TO BE ADDED SOON
Ad blocker interference detected!
Wikia is a free-to-use site that makes money from advertising. We have a modified experience for viewers using ad blockers

Wikia is not accessible if you've made further modifications. Remove the custom ad blocker rule(s) and the page will load as expected.