"Gentlemen, WE are the HONOURABLE East India Trading Company! Let us be remembered for that!"    
- Sir Joseph Grey to the EITC Court of Directors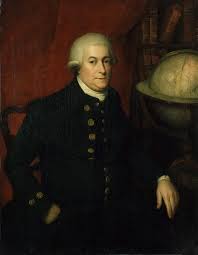 Sir Joseph Grey, KB, PC, KG is a British Politician and Soldier who currently serves as the Supreme Head of the East India Trading Company, as Governor and Chairman of the Court of Directors. Grey also serves as Speaker and Head of the House of Lords for Great Britain. He is the 1st Earl Grey and the Viscount Howick. He has fought tirelessly to ensure that the East India Trading Company is not dissolved and works hard to ensure the survival of it's hold on the Caribbean.
Biography
Edit
Joseph Grey was born on the 7th of April, 1719 to a Welsh Father by the name of Henry Grey, the Baron Grey and his wife, Lady Hannah Grey (neé Wood) at his family's estate, known as Howick. Growing up, Joseph had one brother, Peter, who often joined him in mischief around the estate. By the time Joseph and Peter were 
MORE TO BE ADDED SOON
Ad blocker interference detected!
Wikia is a free-to-use site that makes money from advertising. We have a modified experience for viewers using ad blockers

Wikia is not accessible if you've made further modifications. Remove the custom ad blocker rule(s) and the page will load as expected.