The First Division
Edit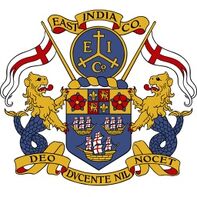 "Fight Hard, Fight Well" Ishmael Decksteel -1st Field Marshal 
"Gentlemen, Lord Beckett has seen fit to send us to death, let us not disappoint!!!"  Field Marshall Richard Venables to the division at Ravens Cove. -2nd Field Marshall
"It isn't about the rank, or the money, or the power it is about how you lead and wear them, with honor and pride." Marcus Ironskull to the First Division on his Command -3nd Field Marshal
The EITC First Division is a division in the service of the East India Trading Company. It is led by Field Marshall Mark Ironskull, and is currently recruiting. The division was the main attack force in the invasion of Guines and in 1745 it was disbanded. But now in 1749 it's now reforming!
Members (NEEDS REVISION)
Edit
Field Marshal Mark Ironskull - Commanding Officer
Commissar-General Christopher Crane - Executive Officer, Admiral of the Fleet, Divisional Commissar
Colonel Ben Costello- Staff Officer
Lt. Colonel Bartholomew Swordfury - Trainer as well as commander of the Fourth Company: Leader of the great Shadow Assassin Clan
The First Company-MarinesEdit
Field Marshal Marcus Ironskull
Major Rapheal
Major Bartholomew Swordfury
Sgt. Ryan Warhawk
Sgt.Ranger1x
Pvt.Rick Ross
Pvt.Pixel
Privateer66
Pvt. Jedipirate
The Second Company- MarinesEdit
Major Simon Pratton
Cpl. Trooper11145
Pvt. Captain Spencer
Pvt. Edward Kenway
Pvt. Marc Truesilver
Pvt. Hector Dreadshot


The Third Company- Light Company MarinesEdit
Major Ben Costello - Leader
Sgt. Ben ShoreBatten
Pvt.Aquilla
Pvt.David
Pvt. Darkblade




The Fourth Company- MarinesEdit
Major James Swordmenace 
LCpl. Jarot Decksteel
Pvt. Chris Stormsmith 
Pvt. Jack Macskull
Pvt. Edgar Mcgrim 
Pvt. John Dna
Pvt. Richard Gunwalker


The Third Company is a special Unit, made for the extra units such as the Light Squad. The Light Squad performs missions, scouting, flanking, and advance guard missions. They are issued weapons to their respective ranks and generally do not fight in line, but instead spread out, making a smaller target. The First Company is also different because it is a unit of Line Infantry as the others are Marines
Ad blocker interference detected!
Wikia is a free-to-use site that makes money from advertising. We have a modified experience for viewers using ad blockers

Wikia is not accessible if you've made further modifications. Remove the custom ad blocker rule(s) and the page will load as expected.